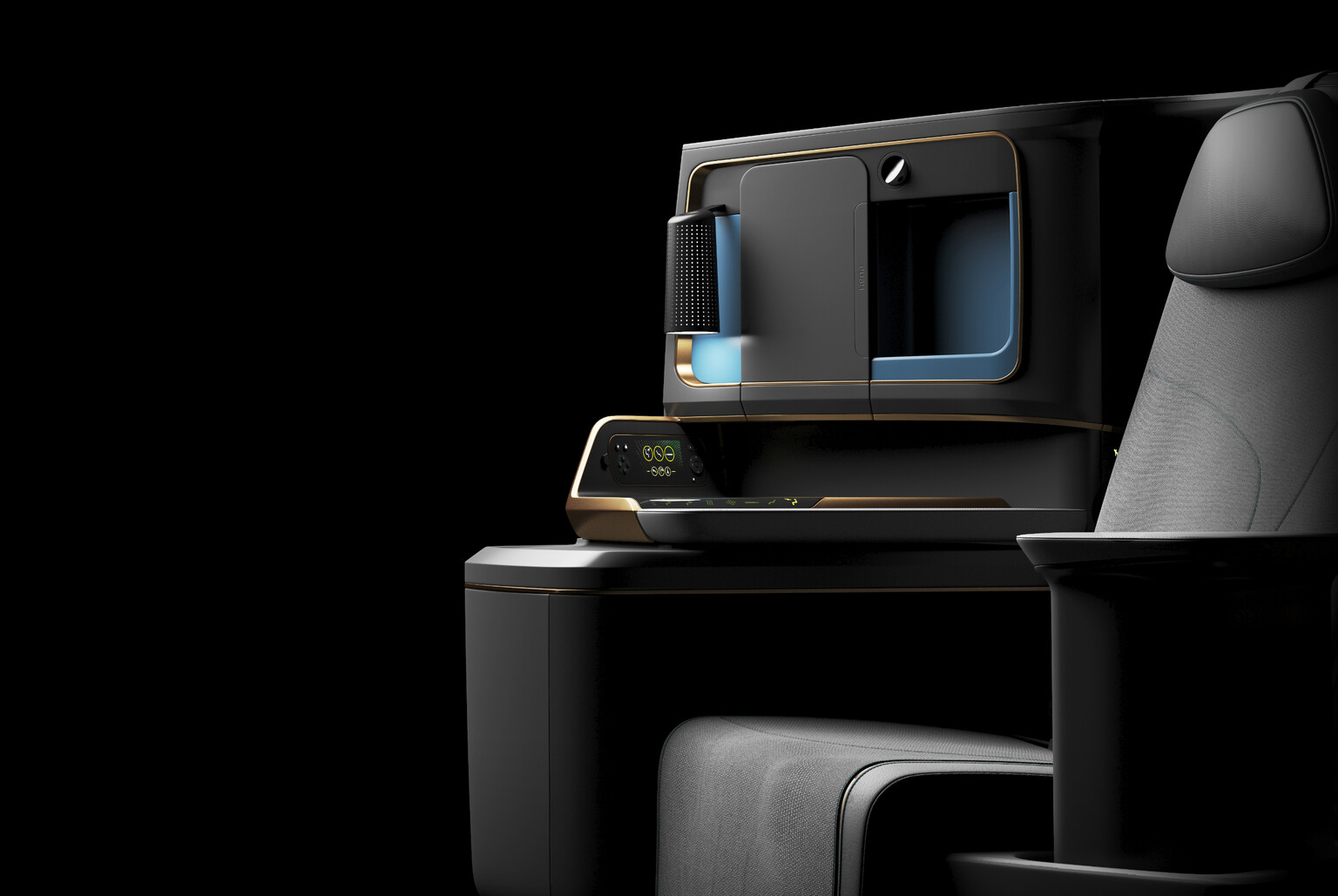 Adient Aerospace
Bringing automotive design to the sky
With the aim of delivering automotive - quality fit, finish and comfort to aircraft interiors, Adient Aerospace launched Ascent, designed by Acumen, at the Hamburg Aircraft Interiors show in 2018. Ascent is an advanced premium lay-flat seating system that has an innovative and modular design approach at its core.
"Adient Aerospace was pleased to have the close support of Acumen in designing our Ascent business class seating product. Acumen's knowledge of the seats industry and our airline customer needs simplified and accelerated our development as we collaborated with our automotive experts to bring a unique product to the aerospace industry. Acumen's in house CMF and product design capabilities streamlined the process. We truly value the partnerships and support we receive with our partners such as Acumen"

Trystan Parry

VP Sales and Product Support

Adient Aerospace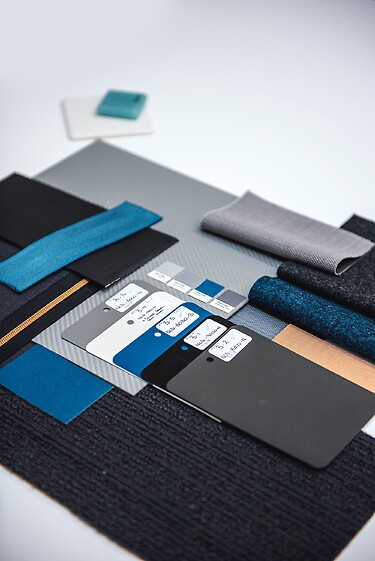 Design Objectives
An opportunity to grow their business in the aircraft premium seating market
Adient Aerospace approached Acumen in 2017 to help them achieve their business objective to enter the aircraft interiors market. Adient, one of the world leaders in the design and manufacturer of automotive seats, recognised an opportunity to grow their business in the aircraft premium seating market. Acumen successfully partnered with Adient Aerospace (Adient and the Boeing Company's joint venture) to achieve this ambition.
Adient Aerospace needed a differentiated product to confidently enter the market, and more specifically wanted a product that had a 'wow' factor to shake-up the industry. They required the new product to be 'scalable' to address various customer requirements (different pitches and aircraft types etc). Their aim was to ultimately showcase their automotive expertise in 'comfort and craftsmanship' – something that the industry has struggled with for many years in the premium seating market, and something that Adient Aerospace saw as their key USP.
The Challenge
A complete clean-sheet approach to the design
Acumen initially lead in-depth interviews with Adient Aerospace's key stakeholders and assessed their core strengths in comfort and craftsmanship. We also reviewed their business objectivesand brand positioning, to identify a potential product differentiation strategy. With no prior product portfolio, Adient Aerospace was in reality a start-up seat manufacturer which meant Acumen could adopt a complete clean-sheet approach to the design.
Acumen soon realised that it needed to create a product development strategy that enabled Adient Aerospace to enter the market with a highly innovative and flexible product, and one that would enable them to expand its product range to service various customer needs. This strategy led to the early creation of a unique and innovative seating system concept incorporating flexible modular design and holistic catalogue expansion.
Acumen created a unique modular product that would allow new levels of cabin customisation with multiple cabin configurations by selecting different seat modules from one master tool- kit. A combination of inboard and outboard facing herringbone and in-line seat modules has given Adient Aerospace not just one seat concept, but a full product portfolio strategy.
The Result
A differentiated offer in a Business Class cabin
Acumen developed the seating system to full mock up stage and supported Adient Aerospace to showcase the new product which they call 'Ascent' at the Hamburg Aircraft Interiors Show in 2018. Acumen designed the show stand and customer experience to show case Adient Aerospace's 'comfort and craftsmanship' heritage and a 'wow' factor to all invited airline guests.
The Acumen team presented the Ascent product range in the form of two complete rows of fully-functional premium seats located within an aircraft cabin mock-up with adjustable mood lighting and even starry night ceiling. Customisation and modularity are at the core of the Ascent seating system, and product has a unique USP to offer bespoke luxury front-row suites – offering for the first time a differentiated offer in a Business Class cabin.
The show stand was instrumental in positioning Adient Aerospace as a real innovator in the industry. The airline feedback was overwhelmingly positive. In Oct 2018 Boeing formalised their strategic investments in Adient and subsequently announced their joint venture interest in Adient Aerospace.
Following the launch success in 2018, Acumen has continued to work in partnership with Adient Aerospace to manage the production development by working closely with their engineers and preferred suppliers. The aim was to deliver a production replica of the most popular seat configuration for the AIX 2019. The production replica show seat retained the core principals and automotive DNA of the 2018 show seat resulting in Adient Aerospace's first order for Ascent to be installed on Hawaiian Airline's 10 Boeing 787-9s scheduled for delivery from 2021.