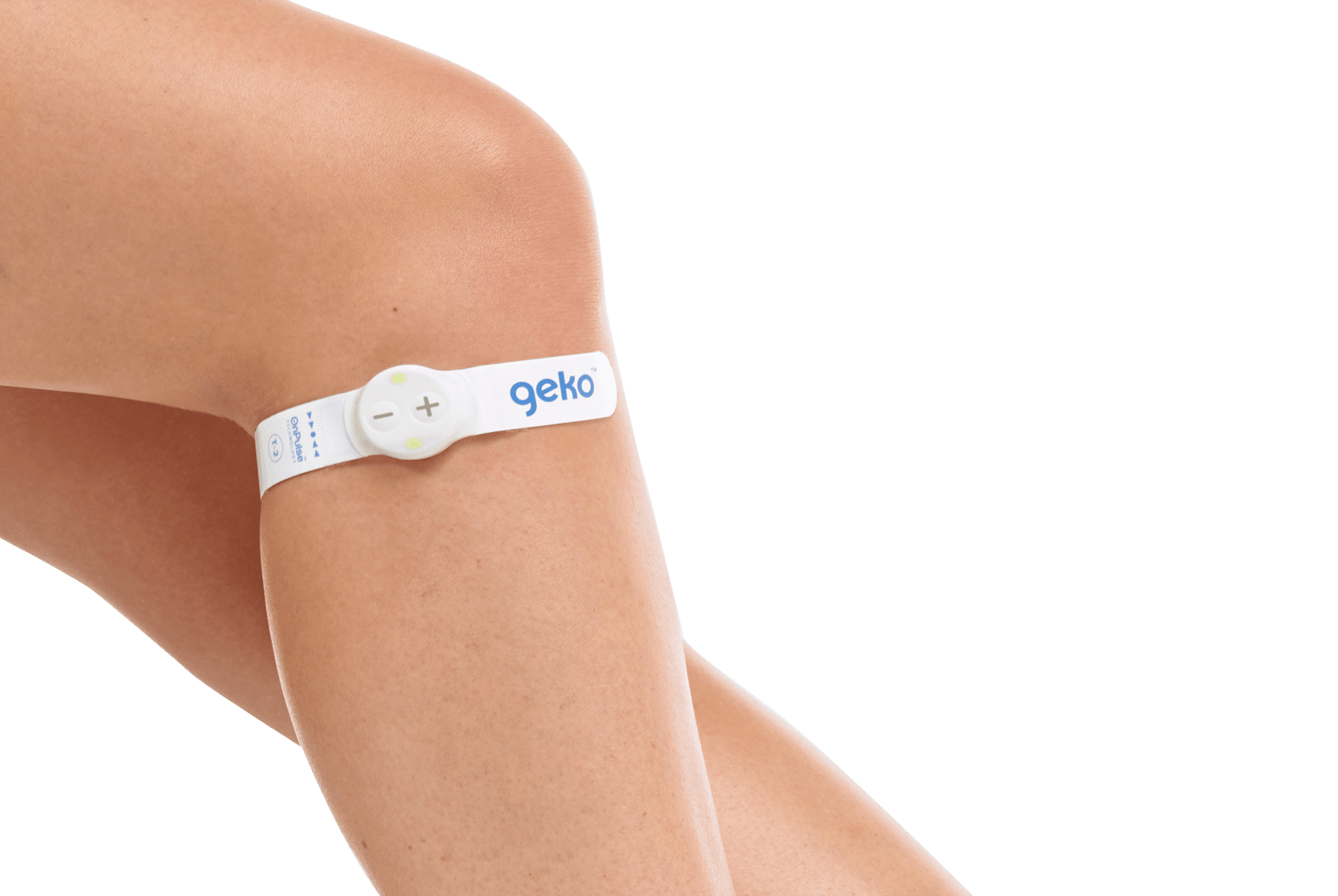 geko™
Revolutionising neuromuscular electrostimulation
Geko is a smart wearable device that targets and stimulates the body's own nervous system to activate the calf and foot muscle pumps, which in turn increases blood flow to prevent and treat a wide range of acute and chronic medical conditions.
Client
Sky Medical Technology Ltd
Design Objective
To realise a proof of principle concept into a mass produced device
Acumen were approached by the two clinical inventors of OnPulse™ technology and tasked with taking geko from a basic proof of concept rig to a mass produced disposable device, which not only proves the effectiveness of On-Pulse technology, but delivers a ground-breaking treatment for its patients with simplicity of use.
From concept generation, to user testing, technology and manufacture process development, to packaging and branding, Acumen has delivered design solutions that extend beyond form and function.
The Challenge
Patented innovation going beyond just design
Having no history or any established industry to refer to, the evolution of a new technology required a detailed long-term development plan. From first generation, CE marked device for user trials and market feedback, to the final value engineering high volume automated production, Acumen has delivered patented innovation going beyond just design.
The Result
Geko has been awarded the National Institute of Clinical Excellence (NICE) guidance recommending its use for patients who have a high risk for venous thromboembolism (VTE) for whom pharmacological and other mechanical methods of VTE prophylaxis are impractical or contraindicated. The product is currently in use all over the world, including in the UK, Europe, Canada, USA and Asia.
Recognised for its excellence in innovation, design quality and functionality, geko has won a variety of industry awards including the Good Design Award 2015.